Home Appliances

Repair & Maintenance Services
Do you take Home Appliances Repair Services Seriously? AtoZ Appliances Repair Services provides a top-level repair services to your home appliances. Our services are the best selection for the both commercial and residential appliances repair, we deliver results quickly and efficiently.
Washing Machine Repair Services

Air Conditioner Repair Services

Refrigerator Repair Service

Microwave Oven Repair Services

Cook Top Repair Services

Dishwasher Repairing Service

Dryer Repair Services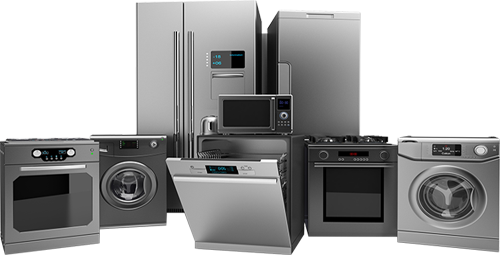 Home Appliances Repair Services in Dubai
AtoZ Appliances Repair Provides Best Home Appliances Repair Services in Town
Home Appliances Repairs are the most basic need of home. We are providing home appliances services in very reasonable rates. Either you are having issue with your washing machine and looking for expert washing machine repair services provider in Dubai or you have a refrigerator and your refrigerator is not cooling well, we do all kind of electric repair.
Talking about from washing machine to your room's AC, all are your home appliances can be repaired with AtoZ Appliances Repair Dubai. Home Appliances are the most important part of life now, you cannot imagine heating your food without a microwave oven, nor do you think to wash your clothes without using a washing machine. But have you ever think the importance of these all machinery? Or whether you ever thought about to repair or service these things? What do you do when you face some technical issues with any machine? Who is responsible for the best work on them? Who will give you granted work? All these quires pop up in your mind but you cannot have any particular pathetic answer for anything.
AtoZ Home Appliances Repair Services is the best home appliances repair services provider which provide you services for Ac Repair Dubai, Dryer Repair Dubai, Washing Machine Repair Dubai, Microwave Oven Repair Dubai, Electric Stove Repair Dubai, Dishwasher Repair Dubai.  We Provide Appliances Repair Services for both Commercial and Domestic as well. We do appliances repair in Al Barsha, Appliances Repair in Arabian Ranches, Appliances Repair Bur Dubai, Appliances Repair Business Bay, Appliances Repair Bur Dubai, Appliances Repair Down Town, Appliances Repair Emirates Hill, Appliances Repair International City, Appliances Repair JBR, Appliances Repair JLT, Appliances Repair Jumeira, Appliances Repair Mirdif, Appliances Repair Motorcity, Appliances Repair Sport City and many other areas of Dubai. AtoZ Appliance Repair is the best selection for home appliances maintenance Dubai, we deliver results quickly and efficiently. We provide you optimum and premium mavens which make your work easier and good for you. AtoZ Appliances Repair is top-class in its services. Now you don't have to worry about your expensive home appliances Repair and get home appliances maintenance services in Dubai. Contact us at Phone: 055 976 3366 and Mobile Number: 055 199 6007