AtoZ Appliances

Repair Services
Do you take appliance repair and service seriously? AtoZ Appliances Repair Services provides a top-level of repair services and care to your home appliances. AtoZ Appliance Repair Services is the best selection for the both commercial and residential appliance, we deliver results quickly and efficiently.
Washing Machine Repair Services
Air Conditioner Repair Services
Refrigerator Repair Services
Microwave Oven Repair Services
Cook Top Repair Services
Dishwasher Repairing Service
Dryer Repair Services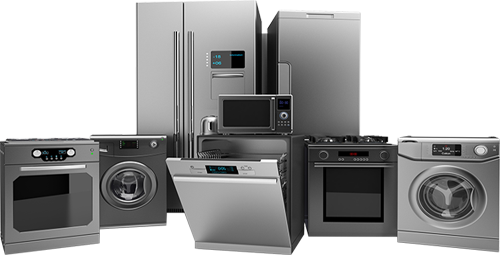 Welcome to AtoZ Appliances Repair
AtoZ Appliances Repair is a service provider company that is serving in appliances repairing and maintenance field in Dubai. We are here for you with highly professional and expert technicians. Maturity, curiosity, reliability, and self-motivation are what set us apart! We provide a daily job list, and the technicians select the job site and bring the tools and experience to get the job done with a 24-hour turnaround from the moment we start. Call us now at Shop Phone: 055 976 3366  and Mobile Number: 055 199 6007
Air Conditioner Repair
We are Expert in Ac Repair Services, New Ac Installation, AC Service in Dubai. Our Technicians are Highly Qualified for Air Conditioner Repair Services in Dubai.
Washing Machine Repair
We Repair All Washing Machine Brands. Washing Machine Not Turning On or Washing Machine Not Spinning Properly. We Do All Washing Machine Repair.
Refrigerator Repair
We Repair any Refrigerator Issue including Refrigerator Light not Working. Noisy Compressor. Torn Gasket or Sealed Door. Refrigerator not Freezing.
Microwave Oven Repair
We Do All Repair For Electric Microwave Oven in Dubai With Genuine Parts. Microwave Button Repair or Heating Issue or Burnner Issue, We Do All Services.
Dishwasher Repair
We are Best In Town In Dubai For Electric Stove Repair Services. Electric Stove Not Working, Electric Stove Plates Are Not Heating Up, Electric Stove parts replacement and repair , We Repair All.
Electric Stove Repair
Normally Dishwashers Work Fine For A Long Time, But Sometime Unexpected Issues Occurs. We Are Expert Dish Washer Repair Services Provider in Dubai.
Dryer Repair
Best Services For Dryer Repair In Dubai At Atoz. Dryer is not spinning, Dryer does not turn on, Dryer makes noise, Dryer water leakage, Dryer gives burning smell, We have solution of All.
Ice Maker Repair
We repair ice block machine, ice cube machine, tube ice machine, flake ice machine, cold room, ice crusher machine and different brands and models of ice makers.
Quick Services
We familiar with all brand home appliances and repair them. AtoZ Appliances Repair is a home appliances repair company in Dubai,UAE. For quick services call us or fill form..
AtoZ Home Appliances Repair, Maintenance or Installation Services
Home Appliances are the basic need of everyone's life nowadays. Talking about from washing machine to your room's AC, all are your home appliances. Home Appliances are the most important part of life now, you cannot imagine heating your food without a microwave oven, nor do you think to wash your clothes without using a washing machine. But have you ever think the importance of these all machinery? Or whether you ever thought about to repair or service these things? What do you do when you face some technical issues with any machine? Who is responsible for the best work on them? Who will give you granted work? All these quires pop up in your mind but you cannot have any particular pathetic answer for anything. You're "a to z" questions will be answered at AtoZ Appliances Repair Services, which provide you with the level of repair services and care to your home appliances. Now you are thinking about your commercial place. Right? You not to worry about ever because AtoZ Appliance Repair Services is the best selection for both commercial and residential appliances, we deliver results quickly and efficiently. 

Local Handymans
Professionalism
Highly Experienced
Reputation
Credibility
24/7 Emergency Service
Why Choose Us
Don`t worry when it comes to selecting a Home Appliances Repair Dubai service to take care of your home needs, AtoZ Appliances Repair Services makes your decision right. We offer affordable best pricing, courteous and reliable service from trained experts, and guarantee all our workmanship and parts. We provide you our optimum and premium mavens which make your work easier and good for you. AtoZ is the top-class place to give you the best and out-class service for your home appliance, now you don't have to worry about your expensive home appliances repair Dubai.
Qualified Experts
Professionals
Workmanship