Fridge And Refrigerator Repair Specialists In Dubai
Fridge Repair in Dubai is a service that is need of everyone. You will definitely look for expert fridge repair service provider in Dubai. Luckily you are at right place. We are providing same-day Fridge repairing services in Dubai. We are providing Fridge Repair Services 24/7 in Dubai and can repair all type of Fridge, either it's a major problem or a minor issue with your fridge. We can repair & replace any part/unit of the fridge like Fridge compressor repair, Fridge Gas Leakage, Fridge door light issue, Fridge power consumption issues. We do all at reasonable prices.
Problems in Fridge
Common Issues of a Fridge
When we talk about the common fridge problems, we have a list of common fridge issues that occurs in normal. These problems are very common with Fridge repair services and can occur any time with or without any proper cause:
The compressor may not work,
The fridge stops cooling,
The fridge creates a bad smell,
Bulb light gets the fuse,
The issue in the way of (getting out of) air from the fridge,
Fridge Compressor making a noise,
For the solution of these problems, always look for quick & efficient fridge repair service nearby. You can sort them out by calling our experts or specialists in Fridge repairing, who know the work of this appliance, who have worked a lot before.  You Can call us directly for any inquiry at 055 199 6007
Why AtoZ Appliances Services
Don't worry when it comes to selecting an appliance repair service to take care of your home needs, AtoZ Appliances Repairing Services makes your decision right. We offer affordable best pricing, courteous and reliable service from trained experts, and guarantee all our workmanship and parts.
We are providing Fridge repairing services along with other Home Appliances Repair services like Dishwasher Repair Dubai, AC Repair Dubai, Ice maker Repair Dubai, Electric Stove Repair Dubai and Dryer Repair Dubai in all areas of Dubai
Fridge Repair Dubai
Affordable – Reliable – Trusted Fridge Repair Company In Dubai
Call Us Now For A Quick Response And Technical Advice +971 55 199 6007
Fridge Major Parts

The compressor contracts the refrigerant vapor elevates its pressure and thrusts it into the coils on the outermost of the refrigerator. When the hot gas in the coils meets the cooler air temperature of the kitchen, it becomes wetness. Now in liquid form at high pressure, the refrigerant calms down as it flows into the coils inside the freezer and the fridge. The refrigerant engrosses the heat inside the fridge, calming down the air. At Last, the refrigerant dries out to a gas, then flows back to the compressor, from where the cycle or process has been started. 
Fluid refrigerant
Compressor
Condenser coils
Evaporator coils
Lights
Different Types of Refrigerator:
Top-Freezer Refrigerator.
Side-by-Side Refrigerator.
Bottom Freezer Refrigerator.
French door Refrigerator.
Counter-Depth Refrigerator.
Mini Fridge.
Frequently Asked Questions (FAQs) About Fridge Repair Services
Fridge compressor making noise is a common problem that occurs in the fridge after some time span if the compressor is not properly fitted or not bought from a trusted company. In modern fridges, the compressor remains silent and it should be but if you feel any sound coming from the compressor then it is the time to check your compressor by the fridge compressor repair expert in Dubai. The compressor is located behind the fridge in the bottom. First of all, you have to check the source of the noise. As the compressor is the major part of a fridge that is designed for handling internal gas and pressure. The noise could be due to high pressure of gas or something like that. 

It is also very important to if the sound is coming from the fan of the compressor, the fan has to cool down the temperature of the refrigerators.  The fan should be running in a proper way as it is there to control the overheating of the fridge. 

So, if you are having noise from the compressor that means your compressor is faulty. Thus, you will need to get it repair and if repairing is not possible then you have to replace it as soon as possible, as it can affect badly to your fridge. We are the best fridge repair services provider in Dubai.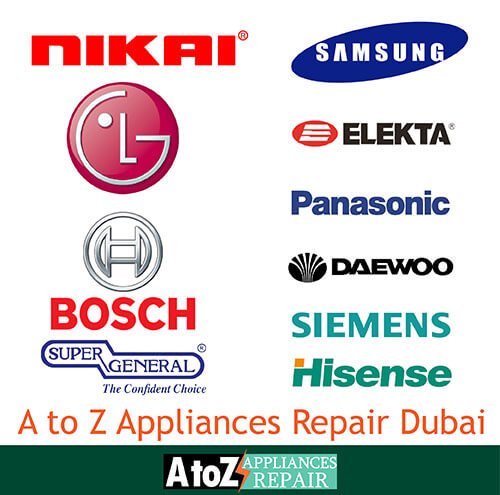 Atoz Appliances Repair is the best home appliances repair and maintenance services provider in Dubai. We have expert technicians for Fridge repair, Refrigerator repair, Dishwasher repair, Ice maker repair, Electric Stove repair, AC repair, Microwave Oven repair, Dryer repair and Washing machine repair in Dubai, UAE. We repair all kinds of fridges. Our experts repair deep freezers, mini freezers, mini-fridges, double door fridge and other kinds of the fridges are including.
Do you have any Fridge? Is it working properly? Is your Fridge going well? The Fridge is making noise or creating any other issue? Or your Fridge does have any problem but you don't know about it? What you gonna do? Google it? Or need any maven or specialists? But what if someone betrays you? What if your Fridge's technicians are not experienced or what if he planted the wrong part in the machine? Whom you will shout on? Technicians… Workers… Company… Parts… Or your Fridge?
Same Day Professional Services – Quality Work Guaranteed
A to Z appliances repair provides same-day services for all brands. If you need any services regarding Samsung Fridge Repair, LG Fridge Repair, Bosch Fridge Repair, Panasonic Fridge Repair, Nikai Fridge Repair, Daewoo Fridge Repair, Nobel Fridge Repair, Super General Fridge Repair, Elekta Fridge Repair, Hisense Fridge Repair, Siemens Fridge Repair, Kenwood Fridge Repair then feel free to Contact Us Now or Book an Appointment. Get Fridge repair services at affordable prices with Atoz Appliances Repair. We Repair All Major Home Appliances. All Brands & Models.
Your appliances not performing perfectly?
Get the help from AtoZ Appliances Services, We are here to help you with highly trained company technician.
Get over on all these well-known problems… and start up your life with AtoZ Appliances Repair Services because we are here for you with our optimum classwork and premium experienced technicians. Book an appointment with us by filling up the form and we will show you how to troubleshoot the problem quickly and at a very affordable price. Don't get over-worry about the parts we need to fix or replace in your Fridge; these all will be genuine and we'll provide you granted too. Stay connected with us and feels free to contact us for better service. "Better service makes life better and approaches at the next level."
Contact us at Shop Phone: 055 976 3366 or Mobile Number: 055 199 6007. Get Fridge Repairing Services in Dubai, Fridge Installation, Fridge Integration Services, Fridge Fitting Services and Fridge Maintenance Services in Dubai.
Brands we Repair
These are top brands we repair in Dubai and Sharjah
Zanussi Repair and Service
Ariston Repairing and Service
Bosch Repair and Service
Siemens Repairing and Service
Teka Repair and Service
Baumatic Repairs and Service
LG Repairing and Service
Samsung Repair and Service
Daewoo Repairs and Service
Indesit Repairs and Service
Maytag Repair and Service
Miele Repair and Service
General Electric Repair and Service
More Home Appliances Repair Services That We Provide.
Our Services